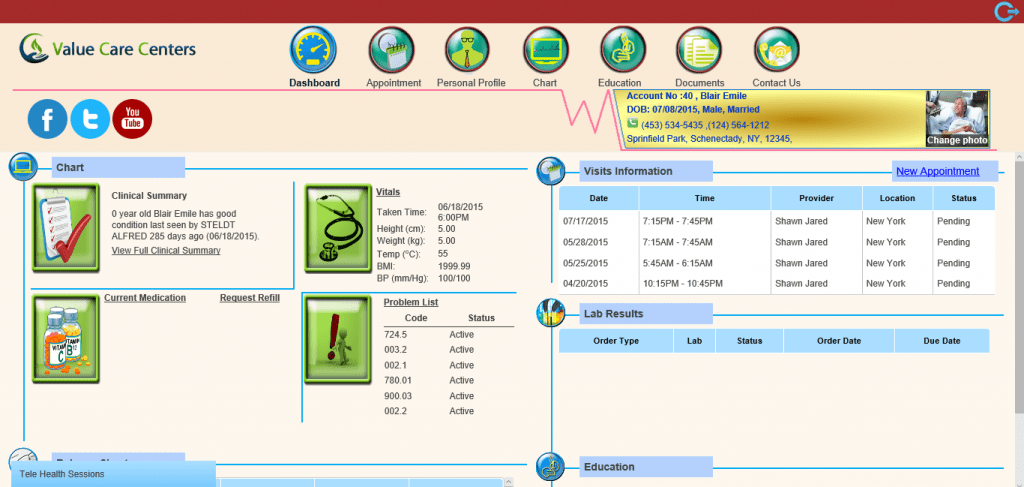 Our HIPAA compliant personal health record system provides you the secure mechanism for collecting, tracking and sharing past and current information about your health.
You will always have the access to your complete health information, collect, track and share past and current information about your health.
Our PHR system HIPAA compliance, information is accessible only to authorized person (patient) and is communicated over the encrypted medium.
Save your money and inconvenience of repeating routine medical tests. Even when routine procedures do need to be repeated, your PHR can give medical care providers more insight into your personal health story.
Organized Health Information
Find all your information at single place, lab results, charts, medication list, history of vital signs, appointment reminders and scheduling.
Access your reports, lab results anywhere. Live appointment scheduling, medication refill requests and balance sheet.